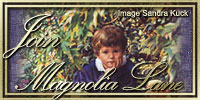 Ansök här om du vill gå med i webringen.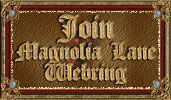 A Memory Of June


When June comes dancing o'er the death of May
With scarlet roses tinting her green breast
And mating thrushes ushering in her day
And Earth on tiptoe for her golden guest

I always see the evening when we met
The first of June baptized in tender rain
And walked home through the wide streets, gleaming wet
Arms locked, our warm flesh pulsing with love's pain.

I always see the cheerful little room
And in the corner, fresh and white, the bed
Sweet scented with a delicate perfume
Wherein for one night only we were wed

Where in the starlit stillness we lay mute
And heard the whispering showers all night long
And your brown burning body was a lute
Whereon my passion played his fevered song.

When June comes dancing o'er the death of May
With scarlet roses staining her fair feet
My soul takes leave of me to sing all day
A love so fugitive and so complete.


Poem by Claude McKay


Promoted member-blog - please visit!





Gå med i Romeo Och Julias mailgrupp.
Join Romeo and Julia's mail-group.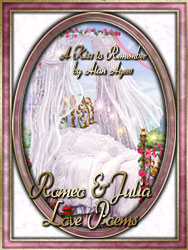 Romeo Och Julia för skönhetsskapande artister!




Subscribe to Romeo & Julia - send a mail to
kreativttema@gmail.com!!!




Magnolia Lane är skapat till minne av Daniel Nelson.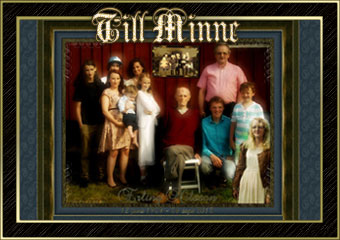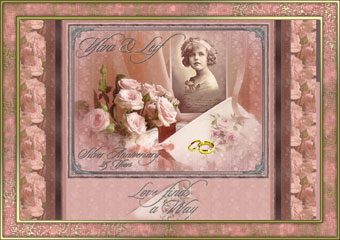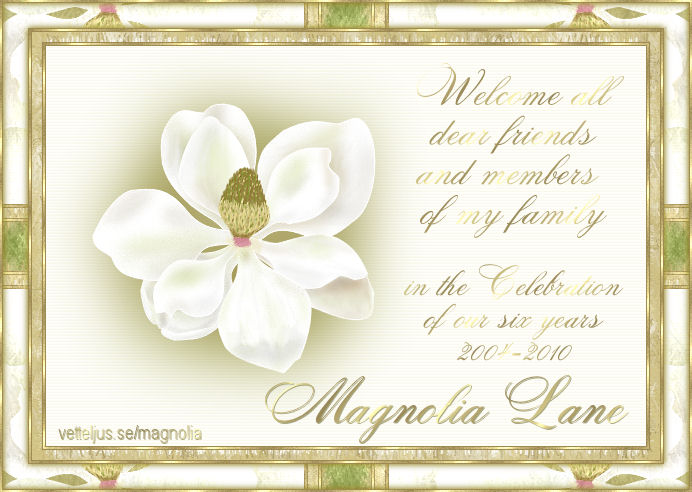 Pick up this banner and link back to Magnolia Lane!




Click to see them all!


"Just look at us. Everything is backwards; everything is upside down. Doctors destroy health,
lawyers destroy justice, universities destroy knowledge, governments destroy freedom,
the major media destroy information and religions destroy spirituality." Michael Ellner


Welcome to Magnolia Lane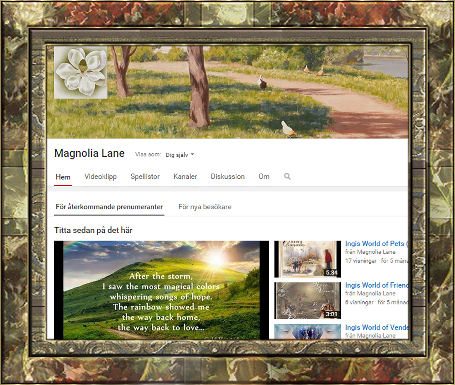 Aries is the first sign of spring, where it all begins!
Taurus is the second sign of spring, where it all prospers!

Visit Magnolia Lane on Facebook.




What do you choose?

| | |
| --- | --- |
| The Blue pill will take you into fantasy land - an illusion never ending with not much resemblance to the reality of this world. A place as entrancing and eternal as the blue starry sky at nightfall. It's like the movie-screen. So if it is a forever going movie you like your life to be - choose the blue pill above. | The Red pill will take you behind the curtain - to where the reality of our world is revealed and illusions ripped apart. As you enter here you have to learn to trust your red heart or perish of insanity. The secret is like the man behind the machine. Take the red pill and sleep no more without lucid dreams. |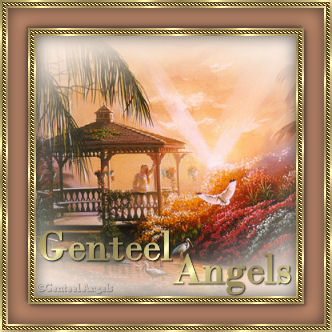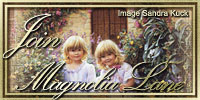 Subscribe to Magnolia Lane - send a mail to
magnolialanegreenworld@gmail.com!!!

En rullande banner till några av mina sajter.
A rolling banner to some of my sites.


Använd gärna mina banér på din sida länkad tillbaka till min sida.
You are welcome to use my banners on your site linked back to my site.
vetteljus.se/magnolia