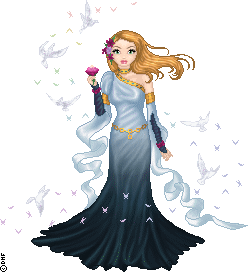 Det här är min sida för glädje och symboliseras här med söta små ängelbarn och förstås dansande naturväsen. Vad som är en ängel eller vad som är en fé vet vi egentligen inte, eftersom de från början hade ett helt annorlunda utseende än vi vant oss vid på senare tid. Faktum är att många änglar förr såg mer ut som drakar och demoner, medan de numer alltid har fågelvingar. Féer har samtidigt fått alltmer tydliga fjärilsvingar. Oavsett hur de ser ut så är de inte riktigt här i vår synliga verklighet, utan tycks befinna sig i en annan dimension. Och precis som vi människor kan vara både snälla och av elak natur kan säkert de det med. Så om några änglar ser ut som demoner, så är det väl för att de är det, men här på min glada sida finns bara snälla änglar och féer. Därför har de bara söta fågelvingar och fjärilsvingar, för fåglar och fjärilar är fina. Ta gärna med dig några gåvor eller annan grafik som jag erbjuder!




~The Roads Of Happiness~

The roads of happiness are not
The selfish roads of pleasure seeking,
Where cheeks are flushed with haste and hot
And none has time for kindly speaking.

But they're the roads where lovers stray,
Where wives and husbands walk together
And children romp along the way
Whenever it is pleasant weather.

There kindly people stop and talk,
Regardless of the chase for money,
There, arm in arm, the grown-ups walk
And every eye you see is sunny.

The roads of happiness are lined,
Not with the friends of royal splendor,
But with the loyal friends and kind
That do the gentle deeds and tender.

There fame has never brought unrest
Nor glory set men's hearts to aching;
There unabandoned is life's best
For selfish love and money making.

The roads of happiness are those
That do not lead to pomp and glory
But wind among the joys and woes
That make the humble toiler's story.

The roads that oft we used to tread
In early days when first we mated,
When hearts were light and cheeks were red,
And days were not with burdens freighted.


Read Fairyland Poetry Blogs.



You are a Snow Beauty!
Intelligent and fun-loving, you possess the ability to be both mature and appreciate
things in life and to also preserve the joys of the child in you - loving life!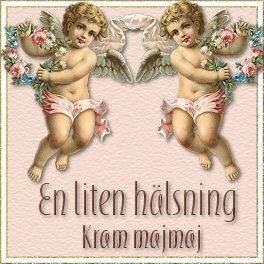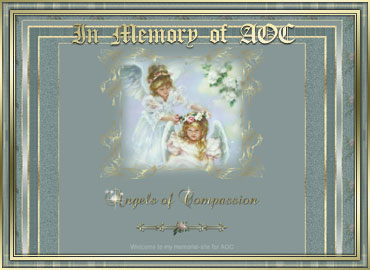 As AOC closed its gates for good I have saved some mementoes from those years and put them on the webset
first used when I joined in February 2002. Click the birthday-quilt and you will go to that site!